Si du méringué tu es dingue
Pose ton flingue à Saint Domingue
Si c'est un calypso fais un saut
À Trinidad ou Tobago
Ça sent bon, ça sent beau, ça Samba


San Salvador da Bahia...


If you're crazy about the meringue
Set your sight on Santo Domingo
If it's calypso that turns you on, jump right over
To Trinidad or Tobago
It feels good, it smells good , it Sambas
San Salvador of Bahia...
Eric

's appearances elicit uniformly enthusiastic responses. With a powerful resonant voice, he is personable and dynamic, as well as a poet and an outstanding musician. During his concerts,

the language barrier is overcome by his unique showmanship and by the lively spirit of his music. His songs, a blend of folk, jazz, rock and ethnic rhythms, inspired by his world travels, deal with

universal themes and touch deeply the young audiences as much as adult people. he exhibits an extraordinary presence on stage. His charisma dazzles his audiences

. They always ask for an encore...

Mon pays ce sera
Là où tu seras bien
Là où je serai moi
Là où tu seras belle
Mon pays ce sera
Là où mes ritournelles
N'ont pas peur de mourir
Sans avoir dit pourquoi...


My country will be
Wherever you feel free and at ease
Where I can be myself
Where you will be seen as beautiful as you are
My country will be
Wherever my songs
Don't have to die
Without knowing why.


On Stage Eric VINCENT always leaves his audience in a heightened state of emotion. His electrifying performance charges the audience . The world press affirms this:


"Eric Vincent's return to NEW YORK a success. His Music is universal"
(NEW YORK TIMES)
"Composotor francès ultrapassa fronteiras da linguagem"
(DIARO DA MANHA - BRAZIL)
"Music for a world without borders"
(SINGAPOR TIMES)
"Eric Vincent : Canciòn sin barreras"
(CULTURA - MEXICO CITY)
"French singer Eric Vincent overcomes the language barrier"
(BANGKOK POST)



Eric Vincent 's virtuosity as a guitar player is impressive. His style, personal and unique is surprizingly sophisticated but in no way interferes with the warm and relaxed atmosphere he
creates and which makes us forget that he is alone on stage.



Faut trois notes pour faire un accord
Trois accords pour une chanson
Un peu de terre, d'eau et de feu
Sept couleurs pour un arc-en-ciel
S'il faut de tout pour faire un monde
Si des différences naît l'harmonie
Nos solitudes se confondent
À l'épicentre de la vie...

We need three notes to make a chord
Three chords for a tune
A bit of earth fire and water
Seven colors for a rainbow
If we need everything to make a world
If from differences we get harmony
Our lonelinesses are mingling
By the epicenter of life...



Eric Vincent
is featured in several textbooks: "
Discovering French Today: Blanc (Level 2)
" by
Valette and Valette
(Houghton Mifflin Harcourt © 2013),
"SAM Contacts: Langue et Culture
Françaises
,
9th edition
", by
Valette and
Valette
(Heinle Cengage, © 2014) "
C'est Comme ca
", by
Valette and Valette
(D.C Heath and Co), "
Sans Bornes
" (Holt, Rinehart and Winston),
"
Si on chantait avec...Eric Vincent
"
(
Hatier/Didier
), and in a video "
Reflets Français
", (Bernard Petit Prod.), promoted by
AATF
...
He has performed in every state in the USA (except Hawaï and Alaska). He has appeared on radio and television and he makes, every year, very successful tours of colleges, high schools and universities.
He has, also, been invited to perform at several congresses like
ACTFL
in Boston, Ma, National
AATF
congress, etc...
Some years ago, Eric VINCENT has been involved in a world-wide project against violence "Opération Boule de neige", initiated by a class of school children from France. Those 10 years
old kids thought that violence on TV programs was for them a very bad exemple. Eric worked with the children, helped them to write the song Jamais plus de violence and directed it's recording.

The program "Sous les Etoiles exactement" on the French National Radio (France Inter) has given a "Carte Blanche » to Eric. He has hosted some of his friends as Georges MOUSTAKI,
Emily SALIERS (Indigo Girls), Chéri SAMBA, etc…

Some years ago, he met James TAYLOR, and after a warm and friendly contact with the american singer, he decides to record a new album "Faut-il Encore 2000 Ans ?", eleven tunes including
eight James TAYLOR songs, written by Eric VINCENT into French.

In those last years he has recorded several other CDs: "Survol", "Un Pays Quelque part" featuring "Haïti Kimbe Fo" and "A la Claire Fontaine".
In his last one "L'or de l'Instant" we find songs inspired by writers like Albert Camus (Le Mythe de Sisyphe), Dino Buzatti , Alfred Jarry,.. His song "Peinture Hongroise" is dedicated
to the Hungarian painter Tivadar Csontvary. He wrote the lyrics of "Etrange Mélancolie" with his friend Georges MOUSTAKI who composed the music.

CDs on line
albums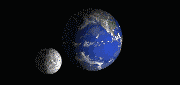 CDs
on line at
Orders sent by CD Baby - the fastest, safest, and easiest place to buy CDs online.
To hear sound clips, click here
---